| | |
| --- | --- |
| | 3 Things To Know Before You Buy |
1. Superwinch models for your ATV:
Vehicle Size
Small

Less than 350cc

T1500 or T2000

Medium

350cc – 500cc

ATV2500

Large

Greater than 500cc

ATV3000

UTV or
Side-by-Side UTV
UTV4000
2. Laws of Physics govern the performance of a winch. Law #1: too many layers of rope on the drum will rob your winch of power and efficiency and keep you from working in the Pulling Power Zone™.

3. Physics Law #2: double the line with a Pulley Block and double the pulling power of your winch. Removing extra rope from the drum to use with a pulley block not only doubles winch power, it allows you to work in the Pulling Power Zone™!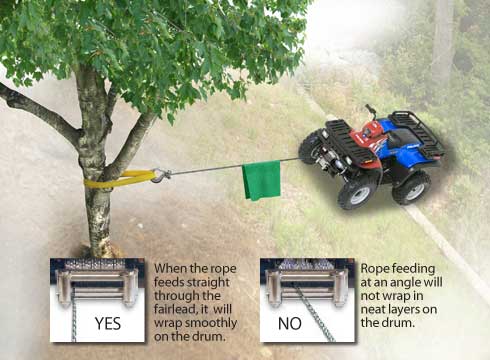 Fig 1. A single-line, straight pull postioned to keep the rope spooling straight through the roller fairlead.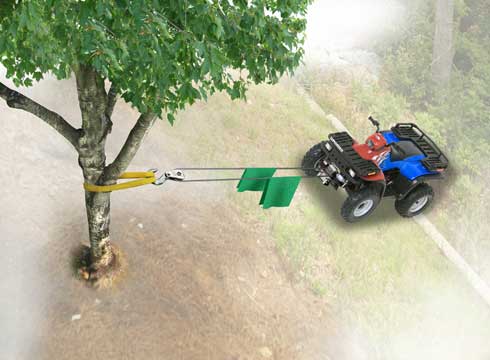 Fig 2. A double-line, straight pull with a typical winch and pulley arrangement. Adding a pulley block to your winch doubles its capabilities.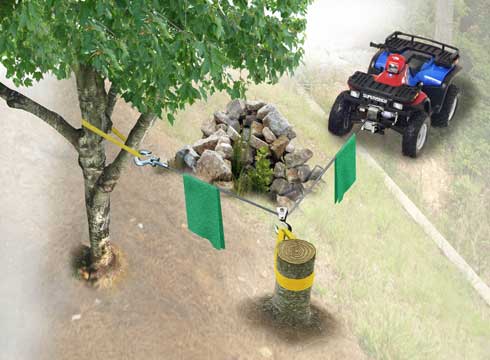 Fig 3. A single-line, redirected pull. When you don't have a straight clean line to the anchor point, use a pulley block.
ATV WINCH:

ATV K2

ATV WINCH:

ATV K3

ATV WINCH:

ATV A2

ATV WINCH:

ATVA2i

ATV WINCH:

ATV A3

ATV WINCH:

ATV A3i

ATV WINCH:

ATV2500

ATV WINCH:

ATV3500

ATV WINCH:

ATV4000